Get a firm grounding in advanced demographic methods
Choose a Master's programme in demography at Stockholm University! We offer high-quality courses, international exchange and teachers with unique extpertise in family, gender and policy research. Our programmes start every autumn semester.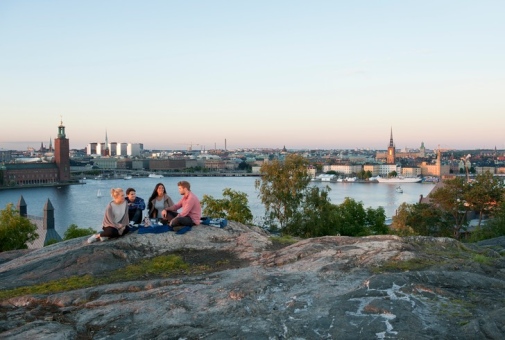 Why study with us?
We offer:
A choice between one-year and two-year programmes
An international student environment
High-quality courses on a wide range of topics, all taught in English
A firm grounding in advanced demographic methods
Thesis supervision by our distinguished scholars
Choice between academic and non-academic career following successful completion of the Master's programme.
International exchange at prominent European and American Universities
Unique expertise in analyzing large-scale register data
Located in the vibrant and beautiful capital of Sweden, Stockholm University's Demography Unit (SUDA) is an international group of scholars working on many facets of population dynamics. The group provides a unique expertise in family, gender and policy research as well as in analyzing large-scale register data. Recent research projects have addressed questions such as:
How do social policies affect family formation, childbearing, and dissolution?
How long can we live?
How did the upheaval in post-communist countries affect family formation and health?
How do gender relations shape the division of paid and unpaid work?
How does family breakup affect the well-being of adults and children?
How does immigration change family life?
As an acknowledgement of SUDA's success, demography is designated as a leading research area at Stockholm University. The unit maintains active links to leading research institutions, including Karolinska Institutet (KI), the Center for Health Equity Studies (CHESS), and the Swedish Institute for Social Research (SOFI).
For more detailed information on the programmes please visit:
Master´s Programme in Demography, 60 credits
Multidisciplinary Master's Programme in Demography, 120 credits
Search amongst our courses and programmes in English