About us
We offer a lively and collaborative research environment and a strong international research profile. The department, founded in 1954, is especially competitive in the areas of Cultural Sociology, Demography, Ethnicity and Migration, Gender, Family Sociology, Political Sociology, Social Policy Regimes, Social Networks, and Social Stratification.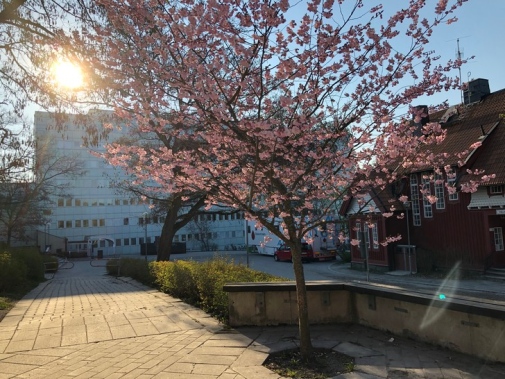 Faculty members are highly active in the international research community, by leading and coordinating large-scale national and international research programs, and participating in networks and conferences. We maintain a strong publication record in international peer-review journals with high impact. Several of our researchers are serving on editorial boards of journals.
The Master's and PhD programmes offered at the department are taught in English and attract applicants from all over the world. At present we have master and doctoral students but also researchers from at least 15 different countries.
We conduct research in both Sociology and Demography of high international standard, and are consistently ranked among the top 50 Sociology departments in the world in QS World University Rankings. The Department is home to the Stockholm University Demography Unit (SUDA), an international group of scholars and doctoral students, working on many facets of population dynamics.
As an acknowledgement of SUDA's success, Demography has officially become a leading research area at Stockholm University.
Stockholm University also hosts a number of prominent interdisciplinary Centers and Institutes that are closely associated with the Department. These include:
Learn more about our organisation here
Click here for contact details to our members of staff