What drives aspirants who will take on new jobs that don't yet exist?
The digital transformation of the labour market is a much-discussed challenge for governments on a policy level. But on a micro level - what drives the individuals who will take on these new jobs that "don't yet exist"? How do they embark on occupational pathways that are unstable and emerging? A new thesis in Sociology answers these questions by following a group of individuals who were preparing for emerging occupational roles in digital work.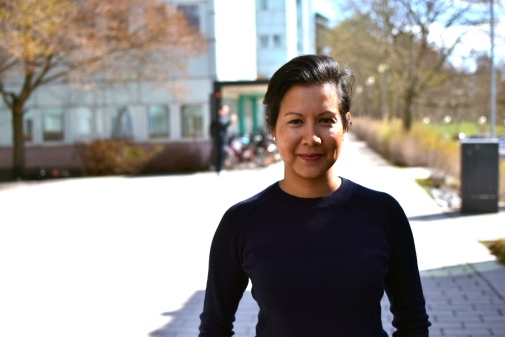 – Faith, rather than merely membership or identification to an organisation or occupation, is crucial in understanding how individuals embark on occupational pathways that are weakly-defined. Unlike those in established occupations, these individuals do not have clear rewards or tracks to be committed to. This results in their career decisions being strongly shaped by anticipation and projections about the future, says Rebecca Ye, newly appointed PhD in Sociology.
In her thesis, she studied a group of aspirants within a particular full-time advanced vocational data/IT-programme in Sweden (yrkeshögskoleutbildning). These aspirants were trained to become specialists in extracting, analysing and using digital data for the growth and profit of business organisations. Rebecca Ye followed this group of aspirants through time and as they experienced important events such as commencing their training, searching for work and when they were in the labour market.
The school was found to play an important role in engendering confidence amongst the aspirants for weak-form occupations. The study shows how the school is able to achieve this through its ceremony of selection and the intensity of interaction and teaming rituals. Through examining these processes, various kinds of scripts that are emphasised by the school and future employers were identified. For example: the scripts of lifelong learning, self-management and being "at ease" with uncertainty.
– The experimental reforms and innovation in the segment of advanced vocational education in Sweden, which began in the 1990s, have over time allowed for these schools to prepare people for emerging occupations. They have more flexibility than the traditional university and can launch and dismantle programmes quickly. With its shorter training duration, they can also more easily track the post-graduate outcomes of its students, says Rebecca Ye.
However there are limits for preparing the worker of tomorrow within this kind of educational form. Examples found from this research was the heavy individualisation and responsibility the aspirant has to take on in navigating their school to work pathways, and the tension that results while having to be part of a team and displaying cultural fit. Another issue of contemporary relevance is the lack of professional ethics training, due to the shortness of such programmes. The aspirants were found to be anxious when having to deal with ethical grey zones in their work, given the lack of a clear sense of the codes of conduct for job tasks that are evolving.
– Following the recent Facebook-Cambridge Analytica scandal, the spotlight is now being placed on the collective ideal of what is considered "ethical", personally and professionally, and on what guides those who work with tasks such as digital data collection, use, extraction and analysis. This makes it even more pressing for researchers to study the impact of organisational cultures on how people perform their work, especially in weak-form occupations.
More about the research
The thesis is called The Aspirants – How faith is built in emerging occupations and can be downloaded here (open access).
Fore more information: Rebecca Ye, PhD in Sociology, telephone 08-16 34 04, rebecca.ye@sociology.su.se