What matters for majority Swedes' attitudes towards including immigrants in the welfare state
Native-born Swedes who have unemployed immigrants in their neighborhoods are more likely to feel negatively towards immigrants' inclusion in the welfare state, compared to those who don't have any unemployed immigrants nearby, according to a new thesis in Sociology.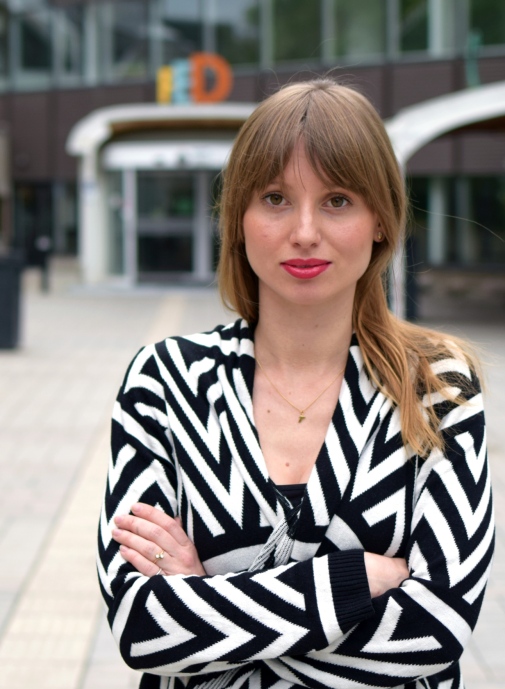 – The higher the share of unemployed immigrants within a native Swede's neighborhood, the higher the likelihood of him or her harboring so-called welfare chauvinistic attitudes, says Tina Goldschmidt, newly appointed PhD in Sociology at the Department of Sociology.
Welfare chauvinism is the belief in a trade-off between spending tax money on immigrants and spending it on native Swedes. It addresses the perceived legitimacy of including immigrants in the system of social security, including unemployment benefits, public health care, and pensions. This study, conducted with Jens Rydgren, explores how welfare chauvinism in native Swedes relates to them being exposed to unemployed and thus potentially welfare-receiving immigrants in the neighborhood. The study also investigates the relationship between welfare chauvinism and exposure to immigrants at the workplace.
– While neighborhoods may offer less opportunity for close, prejudice-reducing contact between Swedes and immigrants, this may be different at the workplace. However, workplaces may also be sites of chauvinism-bolstering competition, says Tina Goldschmidt.
The results show that one in five native Swedes who do not have any unemployed immigrants in their neighborhoods harbor welfare chauvinistic attitudes. But once a critical share of the neighborhood is made up of unemployed immigrants, as many as four out of five Swedes in that neighborhood will hold these same attitudes.
On the other hand, exposure and potential competition at the workplace do not seem to make native Swedes more welfare chauvinistic, no matter if their colleagues are EU citizens or immigrants from farther removed countries of origin.
– This suggests that the debate should shift a lot more toward figuring out why labor market integration remains comparatively low among many immigrant groups. It needs to address how this situation may be changed to alleviate negative majority attitudes, says Tina Goldschmidt.
Statements transporting the belief in a trade-off between spending on immigrants and spending on native Swedes have been issued by very different parts of the political spectrum, not only by the radical right. For instance, this tradeoff was also implied in former prime minister Fredrik Reinfeldt's famous "open your hearts"-speech back in August 2014. In his speech, he named the cost of taking care of refugees as one of the reasons why the government could not make any more spending pledges before the election later that year: "I know that this will cause friction. I therefore call on the Swedish people to show patience and open their hearts."

- He didn't mean to say, "be upset with the immigrants." But his statement implied the very same trade-off, says Tina Goldschmidt.
More about the research
The study "Social Distance, Immigrant Integration and Welfare Chauvinism in Sweden" by Tina Goldschmidt and Jens Rydgren is based on data from the Swedish Social Networks and Xenophobia Survey, and one of four studies in the thesis "Immigration, Social Cohesion, and the Welfare State: Studies on Ethnic Diversity in Germany and Sweden".
For more information: please contact Tina Goldschmidt, tina.goldschmidt@sociology.su.se
Last updated: August 11, 2017
Page editor: Leila Zoubir
Source: Department of Sociology