The 14th European Network Meeting for the Sociological and Demographic Study of Divorce
EVENT
Date:
13 October 2016, 9.00 AM
-
15 October 2016, 1.00 PM
Venue:
Långholmen Hotel, Stockholm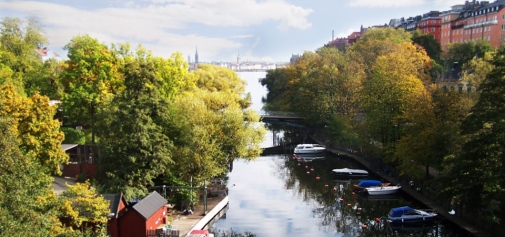 The Department of Sociology and the Swedish Institute for Social Research (SOFI) will be hosting the next conference for the sociological and demographic study of divorce.
This conference is the 14th conference organized by the European Network for the Sociological and Demographic Study of Divorce.
For journalists, no registration is needed - the conference is open. For questions, please contact Juho Härkönen or Michael Gähler.
Registration for researchers is now closed.
Press release
You can find our press release for the conference here (only in Swedish).
Program
You can find instructions and program here!
Keynote speaker
Hyunjoon Park is a Korea Foundation Associate Professor of Sociology and Education at the University of Pennsylvania. He is affiliated with Population Studies Center, Center for East Asian Studies and Asian American Studies Program. His research interests include education, social stratification, family and social demography in cross-national comparative perspective, with focus on Korea and other East Asian countries.
His work also includes studies focusing on divorce, post-divorce family settings and their implications for children. Hyunjoon Park is the editor for a special issue of Marriage & Family Review (Volume 52, 2016): Growing Up in One-Parent Families in Asia.
At the 14th European Network Meeting for the Sociological and Demographic Study of Divorce professor Park will give a keynote speech on "Single Parents and Children in Countries of 'Strong Family Ties': Focusing on South Korea and Japan".
Selected publications:
Park, Hyunjoon and James M. Raymo. 2013. "Divorce in Korea: Trends and Educational Differentials." Journal of Marriage and Family 75(1):110-126.
Park, Hyunjoon. 2008. "Effects of Single Parenthood on Educational Aspiration and Student Disengagement in Korea." Demographic Research 18: 377-408.
Sponsors
We would like to thank to Riksbankens Jubileumsfond and FamiliesAndSocieties for their generous grants, and all our sponsors for their support.
You can find more information on the conference venue here.
You can find more information on direction, transportation etc here.
Information on hotels is found here.
Organizers