"Stockholm University is one of the best places to be for learning quantitative Sociology"
Our alumna Linnea Claésson studied our Master's Programme in Applied Social Research, and is now working as a project leader at Dalarna University.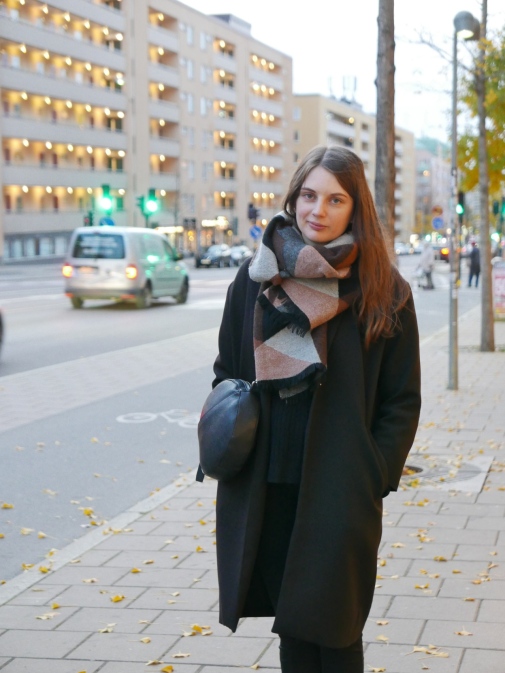 What are you doing now?
I am working as a KTP project leader at Dalarna University. KTP stands for Knowledge Transfer Partnerships, and is the name of a project that matches recent graduates with companies in the Dalarna and Gävleborg area. The company I am involved with is called Corviva. My work centers on the development of a new digital tool for employee surveys; for example, I make sure that the questionnaires that will be available are valid and grounded in working life research. Most of my time is of course spent with my colleagues at Corviva, but I also receive academic coaching from Dalarna University throughout the project.
How did our Master's Programme in Applied Social Research help you realize your professional goals?
The programme gave me a broad understanding of society and a lot of knowledge in how to observe and analyze different kinds of social processes. It also allowed me to specialize in the specific sociological areas that I am most interested in, such as the study of work and organizations. Although I am still at the very beginning of my professional career, I would say that there are two main things that I have learnt during my education that will come to great use in the future. The first is the ability to understand and critically evaluate complex information, and the other is the possession of practical skills in quantitative methods.
How did you like living and working in Stockholm?
I am probably not the right person to give an objective assessment of Stockholm as a city since I am born here and have lived in Stockholm for almost my entire life. But I really enjoyed my time at the Department of Sociology and Stockholm University overall. Also, during my undergraduate studies, I took advantage of the possibility to study abroad for one term trough one of the department's exchange programs. It was a great opportunity to experience a new city and another university.
How come you chose the Department of Sociology and Stockholm University for your master studies?
Basically, I just continued on the same track since I had already studied the Bachelor's programme in Applied Social Research. I was very satisfied with the courses I attended on the undergraduate level and figured that Stockholm University was one of the best places to be for someone who is interested in learning more about quantitative sociology.