"Cornell University is a unique and inspiring place"
Our former Master Student Maximilian Deiters went to Cornell University for his exchange studies – a university he says is outstanding and innovative.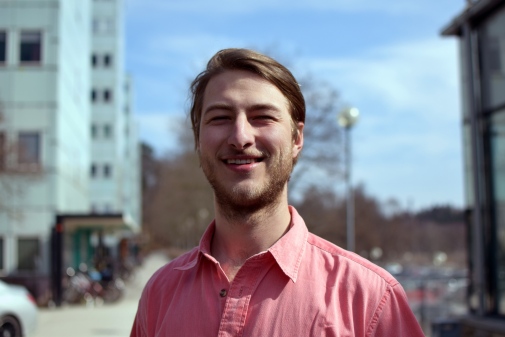 What are the best things about doing exchange studies at Cornell University?
The best things were definitely that Americans are incredibly open people. That certainly makes it easy to find a crowd of people to hang out with. Many people were curious about me being from Europe as there are not that many Europeans studying in Cornell.
Cornell is also an outstanding school. You could tell by the way students and professors tried to push themselves, innovate and bring the best out of themselves. If you are looking for an environment to really seek intellectual stimulation and inspiration this will be quite a unique place.
Also it was quite fun to experience all those typically American things. I am quite into American football and ice hockey and for once I could watch all that without a time shift. And, New York City is only a 4 hour drive away!
What were the hardest things? Any challenges?
I thought everything was pretty smooth at university. But to be honest, the food was in general bad and not healthy, and supermarkets were hard to access if you didn't have a car.
What advice do you have to our students that want to do exchange studies?
I would suggest for people to be a bit outgoing. I have rarely met an American that wouldn't respond with kindness if you initiated a conversation. Also go to the local bars - always bring a passport as they don't accept id:s!
The people in the bars are very open and will chat with you immediately. Cornell is very homogenous in terms of the way people are, but if you want to exit the so-called "liberal European bubble" and build some comprehension for other sides, of America talking to locals is interesting and expands your own horizon.